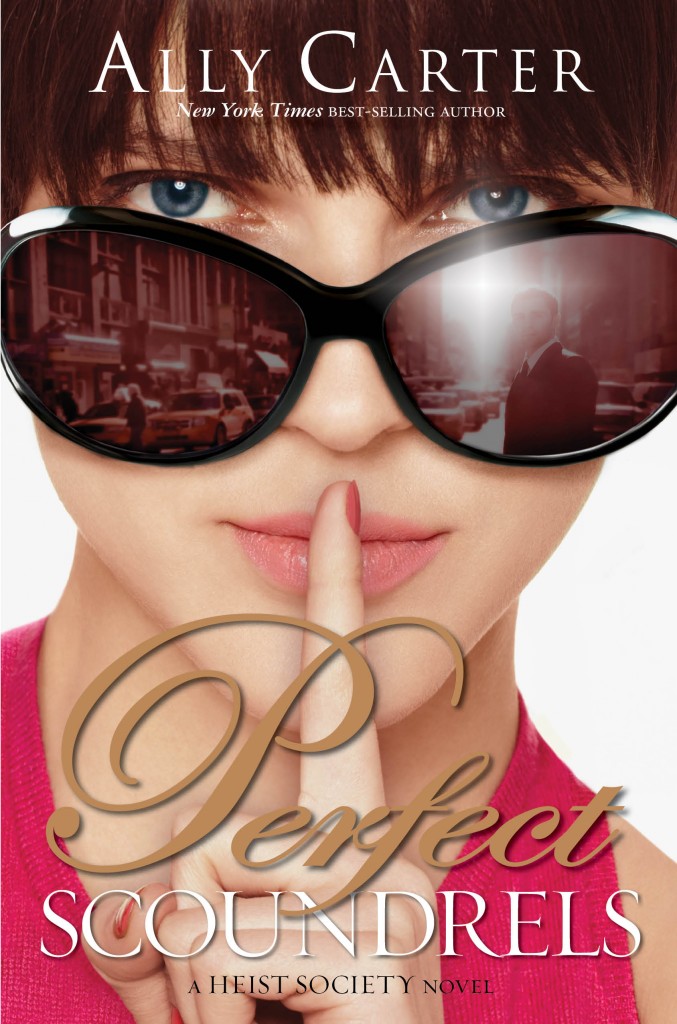 This review is for Perfect Scoundrels by Ally Carter.
The reason this review took so long to get to you guys was that I couldn't find it on the library catalogue so I thought the library didn't own it? But I just re-searched today and it's on… that was a little odd but I'm not mad about it 🙂 Anyways, I read it on Hoopla so if you're more of an e-book person, this one's for you sis.
No synopsis for you guys, sorry but if you want to know what the books about just read the summaries from my reviews of the previous two books!
Thoughts: I LOVED this finale. It was a lot deeper than the first and second books which made it more emotion-filled (I cried. Just a little though!). The ending was very satisfying (especially in terms of romance) so if you're one to get mad about unsatisfying conclusions (like me), you won't be disappointed here. I really loved the romance that was in this book as well because it wasn't super intense, not everything was about it; but it was always there, very sweet and very, very adorable. I HIGHLY recommend this book, you really will not regret it. My final rating is 5/5 stars.
P.S. From now on, I'm going to rate books out of 10 instead of 5 because I feel like there are amazing books and then there are completely life-changing ones and I really need to differentiate them.