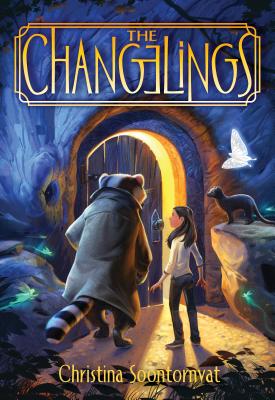 The Changelings by Christina Soontornvat
Skip This Entire Red Section If You're Not Interested In My Life
Today, I created a schedule for everything that I was going to do. That was my plan to prioritize my time and be more productive. I decided that I was going to start reading at 10am to 1pm. I completely underestimated how long it takes to read an average book. It took me 5 hours! My brother kept telling me to play Fortnite since the season is ending, I told him no! I haven't even watched a single youtube video today. It is amazing how a book can pull you into it's world to make it feel lke you're there.
Normally, I wouldn't read adventure books like this, but while I was reading the summary on the back of the book, I noticed that it was about a sibling relationship, sisters! Now, I am intruiged. This book is about a girl named Izzy, she's moved with her family 11 times and now she is living in the most boring city you can imagine. I won't give any spoilers but she realizes that her life is not so boring after all.
I felt that the intro was a bit unnecessary. Everyone thinking Marian was a witch honestly didn't help with any of the story. I really liked how at the start, Izzy was being a bit mean to Hen (her sister) without realizing it, but when she started to look for her, she thought of all those times where she should have thought before she spoke. I relate to this in some way because my brother is always judging me on everything I do. Hopefully, someday my brother will realize his actions and change his perspective on things.
I loved the little touch of detail that they put on the cover. At the end of the book, Selden wrote a note saying "DO NOT FORGET US- S∃LD∃N. In the title, Changelings was spelled with a backwards E.