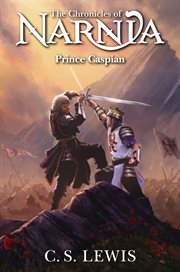 Prince Caspian by C.S Lewis has the Pevensie siblings spending a whole year dreaming about returning to Narnia. However, when they finally get pulled back into Narnia, they realize a very important thing, "Things never happen the same way twice." They then discover time passes differently in Narnia, and that thousands of years had already passed and everyone they knew has passed on. Narnia has been corrupted by a cruel, cold blooded leader who killed his way to his spot, and now the children have to gather up the talking animal's courage in order to fight back against the tyrant and have circumstances return to a peaceful state.
I notice that the girls never had a chance to do any sword fighting and did spend a ton of time being protected by their brothers, however that is probably how it was during that time. I did admire how Lewis wrote the female characters with a bit of sass in them. I would rate this book 7/10, and I definitively enjoyed it.
"That's the worst of girls," said Edmund to Peter and the Dwarf. "They never can carry a map in their heads."
"That's because our heads have something inside them," said Lucy.