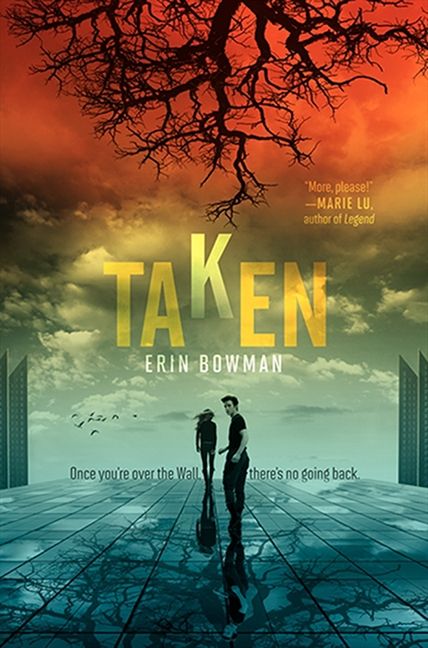 Taken by Erin Bowman
In Claysoot, there are no men. Only boys. On the occasion of every boy's eighteenth birthday, they get taken. Gone. Disappeared forever. They call it the Heist. People think that the boys have been taken over the Wall. Gray Weathersby's birthday is mere months away. He is prepared to meet his destiny until he finds a letter from his deceased mother that made him question everything. What lies beyond the Wall? Climbing the Wall is suicide, but is it really worth being Heisted instead? What secrets is Claysoot's government hiding from the people? When Clay's brother was Heisted, where did he go? Is he still alive?
I give this book a 4/5 because this book builds of suspense and secrets so it was harder to write a review about it. But I feel like it was like The Maze Runner; boys get taken away. I did not enjoy The Maze Runner very much (I returned it on page 14) so I was mildly surprised that I enjoyed this book. ANNNNDDDDD, of course, there is a lllloooovvvvveeee triangle.
There are 3 books in the series and a novella. The books following are: Frozen, and the next one is Forged. The novella is Stolen.