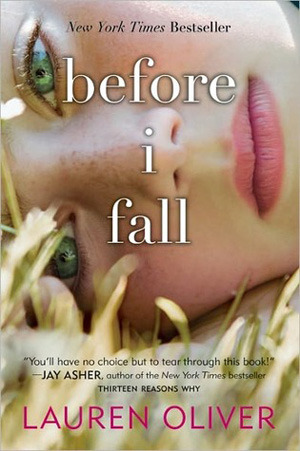 Before I Fall by Lauren Oliver
Coincidence much? I was typing Before I Fall, and I fell out of my chair. 😉 This book is about a girl named Samantha Kingston who dies on 'Cupid Day' at night in a fatal accident on the road. However, much to my surprise, (and Samantha's), she wakes up once again on the exact day; Cupid Day. After that, she ends up reliving that day 7 times, and learns that if she even makes a tiny change, her life can be completely reversed.
I knew from the very first chapter that I found a new favorite author- or, rather, I found ANOTHER favorite author. This book is cruel, and frustrating, unfair, and yet it's also sad, and hopeful, and honest and authentic. I loved it!