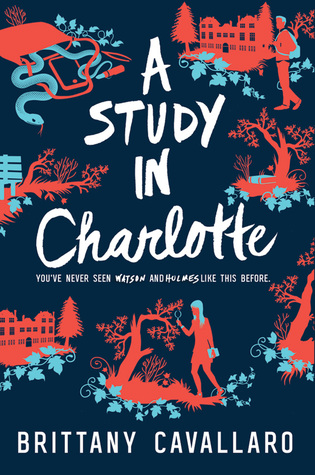 This story is a modern spinoff of Sherlock Holmes, based around the descendants of Dr. Watson and Sherlock Holmes.
Meet Jamie Watson. A highschool student who never wanted a scholarship to Sherringford, a Connecticut prep school just an hour away from the home of his late father. Who definitely did not want or expect to see Charlotte Holmes, the great-great-great-granddaughter of the famous detective Sherlock Holmes, who had inherited not only her ancestor's brains, but also his temperament. They tried to avoid contact, but when a Sherringford student dies like a case straight out of one of the the Sherlock Holmes stories, with all the evidence suggesting that Jamie and Charlotte have killed her, the two must work together to clear their names and solve the murder.
I am a great fan to the Sherlock Holmes stories (and all mystery/ detective stories in general), and I was honestly so disappointed when I finished the book that there were no more short stories for me to enjoy. This series had some great "detective moments" that I will never get, and I think it was a great modern story of Holmes and Watson.