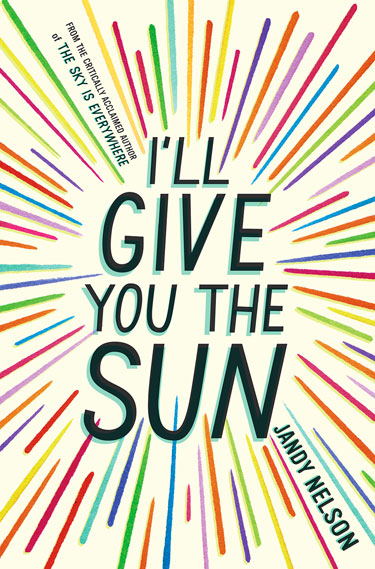 I'll Give You The Sun is one the most interesting books I have ever read in my life. I wanted to read it over and over again just in case I missed anything. Long story short, I got extremely obsessed with this book after awhile.
'At first Noah and her twin brother are NoahandJude: inseparable. Noah draws constantly and is falling with the charismatic boy next door, while daredevil Jude cliff-dives and does all the talking for both of them.
Years later, they are barely speaking. Something has happened to change the twins in different yet equally devastating ways… but then Jude meets an intriguing, irresistible boy and a mysterious mentor.
The early years were Noah's to tell; the later years are Jude's. But they each have only have half the story, and if they can find their way back to one another, they'll have a chance to remake their world.'
I cherish this book so much. So many deep and complex characters are involved. It almost seems like they were real. If you are interested in teen angst books and/or just a good novel, this is the one for you. I rate this book 9/10.