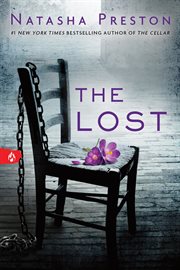 In The Lost by Natasha Preston, a group of teens had recently been missing for the over a year, and more are disappearing one by one. No one even gave a second look to it as all the teens have been portrayed as runaways.
Piper and Hazel noticed a couple of their classmates have disappeared and on the way to uncover their tracks, the towns' richest students offer the girls to hang out with them. These guys take them to their privately owned forest in the outskirts of town. Where they have an old, abandoned warehouse that they have renovated into a game room. They have the girls to leave their cell phones on the table as it was a social media free zone. The college students gave the girls a tour of the building, before revealing their true motive. Piper and Hazel are forced to enter a room only to find all the missing teens. Except now, unless they survive the mind games and torture, somehow get past all the security, escape without dying, and manage to stay sane, they will become part of The Lost.
I would rate it 9/10 and highly recommend this book to anyone who loves a good story filled with psychotic characters, mind games, and twists. The only thing I disliked about the book was the humongous cliff hanger at the end. It just irritated me so much that there wasn't going to be a sequel.